Pretzel Station
Get the party started with a soft pretzel station, a unique item to serve your guests! Don't forget the cheese dip!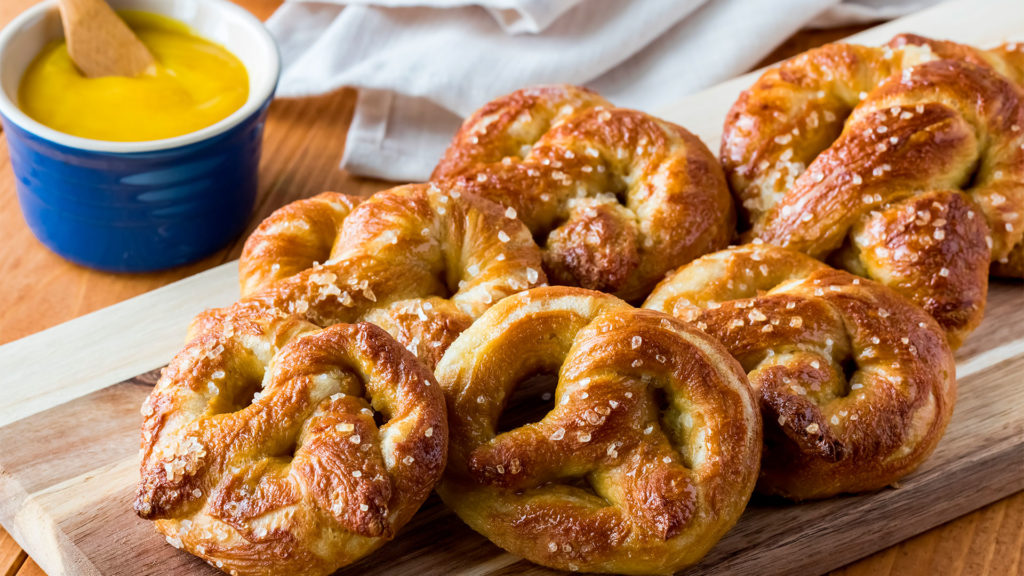 Brunch Station
Everyone loves brunch! Present delicious pastries, bagels, spreads, and fruit.
Biscuit Station
Guests are going to love this unique station with yummy biscuits and delicious spreads to go with them.
French Fry Station
Offer a variety of fries (original, curly, waffle, and sweet potato) and make sure to remember the condiments!
Popcorn Station
This is sure to have your guests popping over to your party! Try fun flavors like caramel, cheddar, fruity flavors, and chocolate drizzle.
Mac & Cheese Station
Offer a variety of toppings for the mac and cheese like bacon, bread crumbs, jalapeños, chicken, etc.
Salad Station
Adding a fresh twist to the party by having a salad station with a diverse selection of mix-ins will be sure to please your guests.
Cheese & Cracker Station
Include a variety of hard, soft and creamy cheeses with an assortment of crackers. This is guaranteed to be a hit for your guests!