Your guests will marvel at your innovation, smiling because of the unique food options available via food trucks in Minneapolis! Food trucks while not new to the catering scene, are a unique way to add to your grad party. Appealing food trucks have lively designs and great sound systems that immediately add energy to your event. Your time will no longer be spent in the kitchen cooking or replenishing food, you can enjoy the party alongside your guests!
Often food trucks feature variety on a single theme like a Grilled Cheese or a Mac & Cheese with creative ingredients. The global street fair is also appealing with options like customizable tacos or a variety of noodle dishes. Want to show off your Minnesota pride? (Tater Tots anyone?) A design-your-own-pizza truck will serve fresh and piping hot fare to your guests. How about something HEALTHY but still delicious? Classic and gourmet ingredient smoothies are a fun non-alcoholic option. Also popular for 2018 are sweet or savory desserts. An interactive frozen yogurt truck could roll to your event with self-serve options on the side of the truck. Don't forget the toppings! How about artisan mini donuts? Want a more savory option? Try a hot pretzel truck with hand-selected dip-ins of your choosing.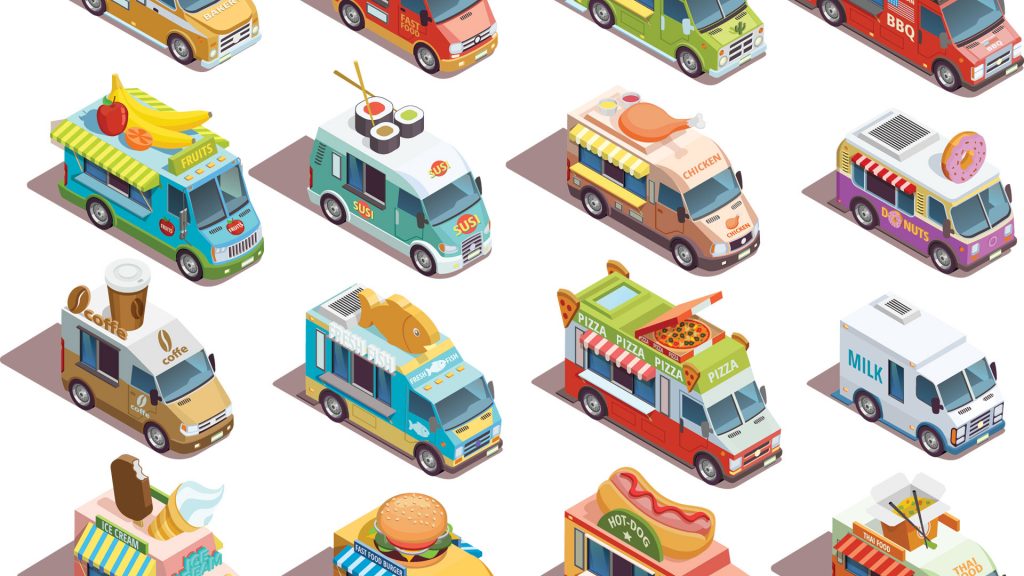 Most trucks are self-contained and provide everything including their own paper goods and silverware (be sure to confirm). When booking, discuss power sources, permits, insurance and the time that will be required for set-up to ensure a smooth party. Confirm cost minimums and guest count so there is plenty of food on hand. Book your food trucks early…especially if your Grad has a specific one in mind. Then, on the day of your party, watch your guests light up with anticipation as they step towards the food truck window. With the extensive offerings available, a food truck will put your Graduation Party wheels in motion.