By Lori Greenberg
The diploma is in hand, the house looked great and the Grad party went off without a hitch; time to sit back, kick up your feet and relax, right?? WRONG! It is now time for the dreaded thank you notes. If I am being honest, the thought of nagging a high school graduate to write thank you notes seems just awful! The dreaded graduation thank you notes don't need to be that bad though, just follow these simple steps to the perfect thank you note.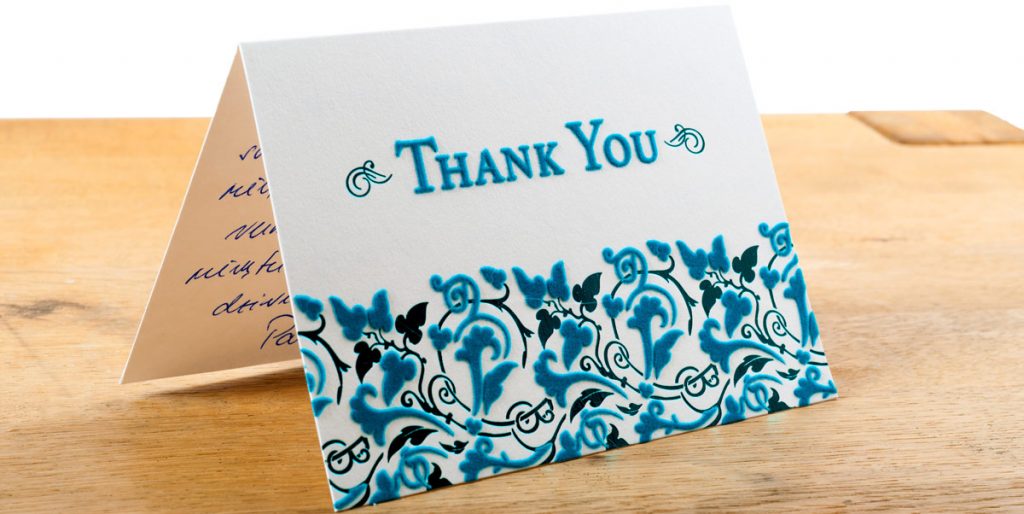 MAKE A PLAN
The first step in the plan is to order thank you notes early and don't make them too big. This way, you will have them on hand for those early gift-givers and can even get some of the thank you notes done prior to the party. The larger the thank you note, the more your graduate will have to write…keep that in mind while ordering.
Create a google doc or spreadsheet with the person's name, address, gift received and a check box for a completed thank you note. It is important that everyone who gives a gift receives a thank you note and in a timely fashion.
You can avoid some of the dread of the thank you note by setting a goal WITH your graduate to get a certain number of thank you notes done per day. Seven to ten thank you notes seem reasonable. Make sure you and your graduate are on the same page as to when in the day that goal should be accomplished.
CREATE A CHEAT SHEET
Part of the dread of writing graduation thank you notes are coming up with the right words to fill the page. Provide a cheat sheet for your graduate with some phrases or words that can be used interchangeably as well as things that each thank you note should include. It gets awfully boring fast if you are just writing the same thing over and over!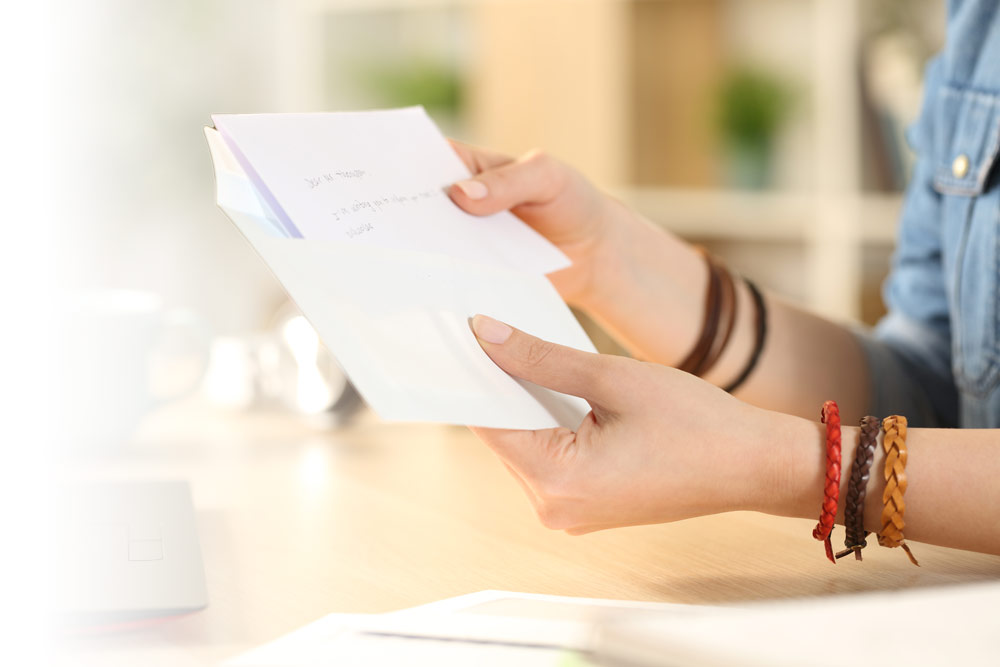 Here are some words to describe gifts in your graduation thank you notes: fabulous, perfect, touching, beautiful, unique, appreciated, awesome, and much-needed. Try these words to describe gift-givers: generous, thoughtful, creative, sweet, considerate, and caring. Find more in a thesaurus if you're feeling adventurous.
Add these thought-provoking questions to the cheat sheet and that dreaded thank you note should go quicker than anticipated. What was the gift? What do you like about it? Why was it a good choice for you? What do you plan to do with it? How did you feel when you opened it? How did it make you feel about the giver?
When answering those questions, not only will your graduate come across as grateful but appreciative, mature, and thoughtful as well. Below are some message examples of what answering those questions could be written as.
· "Thank you for the phone case. You know me so well!"
· "I love the jewelry box. I'll think of you every time I see it on my dresser."
· "Thank you for the fun and funky purse. I don't know where you find such unique things!"
· "The birch box you sent in honor of my Graduation is perfect! I can tell you spent a lot of time picking it out, and it makes me smile to think about how thoughtful you are."
· "I was so thrilled when I opened the Nintendo switch. You knew exactly what I wanted."
· "Thank you so much for the new alarm clock. I'd been needing one, and the one you chose is perfect to use with my phone!"
· "Thank you for the generous gift card to REI! It will be such a big help in getting ready for my big camping trip. It's much appreciated."
· "I just used the money you sent toward a new computer. I'm really excited to start using it. Thanks so much for making it happen!"
· "Just wanted to say a big THANK YOU for the Caribou gift card. Do you know me or what?"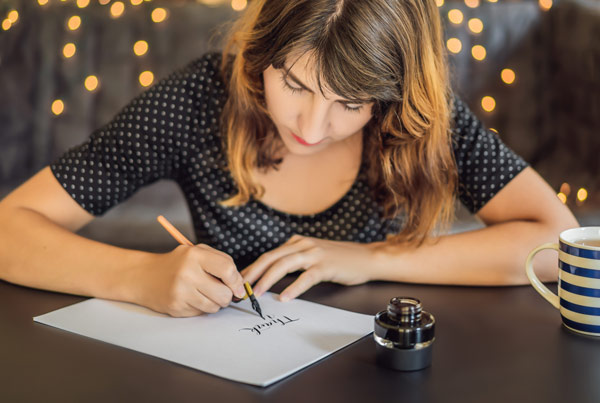 · "Your generous gift made my day! I haven't decided how I'll use it yet, but I wanted you to know how happy and grateful I am."
· "I am so stoked to use the money you gave me on my trip to New York next month, thank you so much!"
· "I wore the sweatshirt you bought me and got a bunch of compliments!"
JUST DO IT
Now you have a plan and cheat sheet, the only thing left is to write the graduation thank you notes! So like Nike says, "Just do it!" Purchase some new pens and encourage your graduate to sit down and fill the page. Hopefully with these tips, the thank you notes will be a breeze.